My warmest greetings to You All.
Is it just me or  is it difficult to entertain the notion that we are approaching Christmas and 2014 is coming to a close?
Ah, the inexorable march of time. Reminds me of those famous lyrics from Pink Floyd's 'Dark Side of The Moon' and the song  'Time' :
"So you run and you run to catch up with the sun but it's sinking,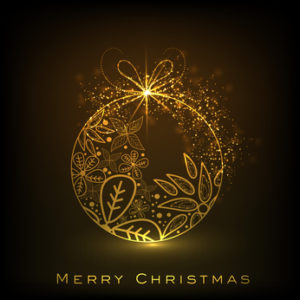 Racing around to come up behind you again.
The sun is the same in a relative way but you're older,
Shorter of breath and one day closer to death".
Wisdom indeed.
A message, perhaps, to be more present, centred and purposefully engaged in every single day of a life that is consequently, intentionally well-lived. In truth we never know for sure when our last day will arrive, though we all hope or presume it will be after a long and worthy span of many decades. My intention is to make every moment and every opportunity count, so that when I am dragged, probably kicking and screaming : ) from this life, I will have no regrets.
Practice News
2014 has seen my Counselling practice develop most satisfyingly. I have worked with many couples, individuals and a number of families, to find ways through difficult circumstances and challenging periods of change and upheaval. It is such gratifying work and I feel privilged to hold the station of Counsellor, to witness your stories, your trials, tribulations, and your breakthroughs and to facilitate new experiences, new personal meanings, new life narratives, an expanded sense of identity and practical, manageable change.
Research & Practice
It is a really exciting time to be in the counselling field right now as there is so much research being conducted, which translates to enhancing theraputic efficacy and improving outcomes. I was recently at a professional development event which focused on an emerging field called 'Neuropsychotherapy'. This is where research on the brain is utilised in the field of psychotherapy – wonderful stuff indeed.
Research is confirming the potency and deep influence of counselling, often nicknamed 'the talking cure'. I learned that social influences are considered the most powerful facilitator of neural (brain) plasticity!  It is gratifying to see research validate theory and practice and for you to know that counselling has an evidence base.
Sex and Death
My counselling specialties are becoming fashioned and finely honed with each passing day. I am especially developing my counselling practice around Sex Therapy (incorporating a focus on issues of communication and intimacy for couples) and also Grief and Loss especially concerning Bereavement.
Please continue to pass my newsletter onto your families and friends and give my name to anyone you hold dear, who may be struggling somewhere in life. That struggle  may be in a physical, emotional, mental or spiritual sense.
My healing practice is, as you know, focused on the intricate Mind-Body connection. The talking approaches of counselling and psychotherapy perfectly complement the body focus of acupuncture, massage, herbal and natural medicines.
Word of mouth referrals are the life blood of this practice, so please do keep the blood flowing with your referrals and I thank you for your continuing faith in me.
My last day in clinic for 2014 will be at Bardon Counselling & Natural Therapy Centre on Monday December 22nd. I will return with vigour and enthusiasm on Monday January 5th. Bring your bodies and minds to me in January and I'll help you bounce into 2015 with positive intentions and a focus on self-care, the pathway to sustainable wellbeing.
Best Wishes,
Michael