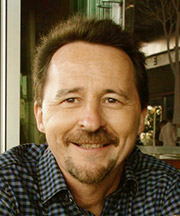 Michael's practice is a unique fusion of old and new.
Wisdom-based Traditional Chinese Medicine combined with contemporary, research-based modern knowledge. Michael has been working for over thirty-five years in Acupuncture, Chinese Herbal Medicine and Counselling and his vast experience assures you of advice you can trust, a supportive atmosphere and ongoing help from a professional who can guide you through any life challenges that come your way.
   Gift Vouchers
Vouchers make a splendid gift to loved ones, friends or workmates.
Maybe it's a birthday, Christmas, or simply a gift of appreciation. Maybe you'd like someone you know to experience acupuncture, counselling or massage for the very first time.
You can be assured that the recipient will experience the benefits of a first class treatment and come away changed and renewed in some special way.
A wonderful way to show you care, to a special person in your life.
To arrange a Gift Voucher call Michael on 0411 537 394, or email: michael@michaelfinnhealthservices.com.au.
Free, 30 minute Health Appraisal Consultation
If this is your first experience of natural medicine and you want to find out more, take advantage of a Free, 30 minute Health Appraisal Consultation.
This is your opportunity to discuss any concerns or health conditions that may be concerning you and how Michael can assist.
So call Michael: 0411 537 394 or
email: michael@michaelfinnhealthservices.com.au
This is your empowering step towards positive life changes.
Recent Articles
Michael
"Listening creates a holy space. When you listen generously to people, they can hear the truth in themselves, often for the first time. And when you listen deeply, you can know yourself in everyone". (Rachel Remen, Kitchen Table Wisdom) A close friend recently pondered as to whether counselling was [...]
Michael
Women's Health Week September 4 – 8  "I'm rolling to your heartbeat, I'm dancing in your blood, I'm breathing in your water, My mother and my god" * The female constitution tends toward Yin, relative to the male Yang. When I consider the health of the female body, mind [...]
Michael
Over four decades in practice, I have noted that the greater percentage, by far, of my clientele are female. I have often pondered this gender imbalance. One theory is that males harbour the delusion of invulnerability, the strong, independent species, being splendidly endowed creatures who require no assistance in [...]
Michael Finn Health Services Inspirations and Aspirations
What is it we want?
"To fully experience our aliveness.

To feel in our bodies a streaming, like the rush of the river over stones.

To be awake alert and responsive in our limbs, and sensitive in our fingertips.

To feel as if our inner and outer reality is congruent and that our efforts are rewarded by a sense of satisfaction.

We aspire to have our private lives nestle within the valley of a public world, which we can affirm.

We long to feel connected to each other.

We want to be able to embrace and be embraced.

We want to live the lives of our bodies, and want our bodies to permit us to fully live our lives.

Chinese medicine is a beginning".

 (H Beinfield and E Korngold: Between Heaven and Earth: A Guide to Chinese Medicine)