End of Life: Care, Support and Guidance
Funerals – Ensuring the best farewell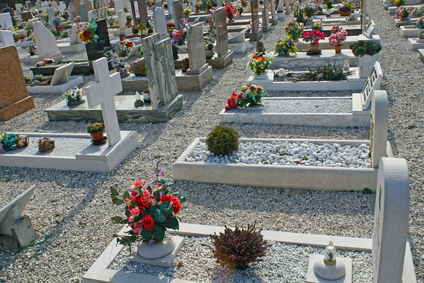 A large part of my focus in counselling deals with grief and loss, especially around bereavement. So I tend to see people after they have experienced the loss of a loved one.
I have long desired to be in a position to assist people at the time of their loss. Much of the logistical pressure is around the care of the deceased and the funeral. This is an emotionally charged time and having a trusted advisor can be a godsend, as there is so much to deal with.
Funerals are a part of our life journey; a true celebration of one's life and an essential time for those left behind, to grieve a loss.
Times are changing and people are looking at what is available regarding their end of life choices.
We plan for most rituals in life, such as weddings, anniversaries and birthdays.  Now people are making arrangements for their funerals, saving family members the burden of making decisions. Given the emotional pressures around bereavement, uninformed decisions might not represent exactly what the deceased had intended.
Many options are available and the obvious choices to date have been burial or cremation.
I have long had an interest in end of life processes and have studied the funeral and ceremony industry to gather information regarding how I could help families, friends, workmates and colleagues when they need the help of a funeral director.
I have joined forces with Gail Webb, a very experienced funeral director, and a reputable funeral company and together we are able to offer a service that is both personal, sensitive and will professionally manage every detail of a loved one's funeral.
Down To Earth Funerals
Traditional burial, Cremation or Green Burial ceremonies.
Down to Earth (Gail and Michael) can provide you with any type of service for your loved one. You may desire a church service, cemetery burial, a crematorium chapel service, a cremation with no ceremony but where the family chooses to hold a memorial service, or a funeral/service at a more private venue.
You might desire a Green Burial involving green bushland burials, if you are interested in an environmentally friendly internment that also protects our planet.
Alternative Receptacles
We can provide cardboard, natural timber or willow coffins. These are in keeping with the natural approach of Green Funerals.
Enviro urns that ashes of a loved one can be placed in and put into the ground with a seed of a tree and a living memorial can be created.
We are happy to offer any help or assistance in your funeral needs, and are available to speak with you on any of your funeral needs personally 24/7.
For more information, feel free to contact:
Gail Webb: 0407 486 656 or Michael Finn: 0411 537 394